Will you be our new CoManage partner?
CoManage is a very suitable invoicing system for freelancers and small businesses. If you can't offer your clients a system, but can make your customers happy with a suitable system, then you have a chance of becoming a CoManage partner.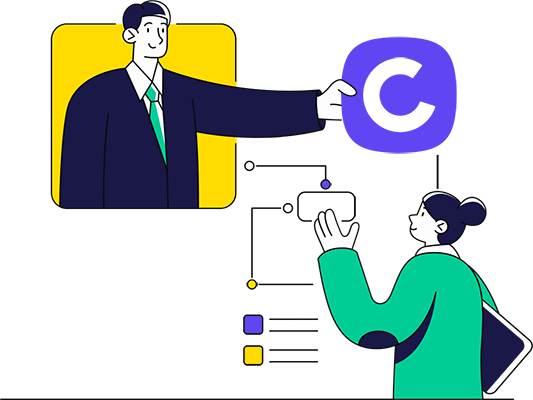 Why should you become a CoManage partner?
Discover the benefits and join as a partner of CoManage together with other marketing & web agencies, IT and admin consultants, ICT, Software Application & Business providers, accountants, or auditors.
Do something extra for your clients
In addition to the services you offer your own clients, you help your clients to make their own administration as easy as possible with CoManage. You can offer them a total solution with the help of CoManage.
A great partnership
At CoManage we have a very personal approach. As a partner you can come to us with all your questions and we think along about solutions for your customers.
Receive a nice compensation
For each annual customer you bring to us, you will receive a nice compensation from us. Instead of referring a customer to our tool for free, you will earn something nice with it.
Would you like to become a partner of CoManage? Please leave your details.
Our partner manager will contact you to discuss the next steps.
CoManage partner promotional material
Looking for promotional material to show your website visitors you're a CoManage partner?
Download the archived file below containing different banners to get you started!